Recently I was lucky enough to go see that clever sausage again, let's call him Brian for short. This time he let me take photos of his house and his projects. It was a real treat being shown all the magical things he and his partner (Richard the brainy salami) make.
Here he is poking around in Richard's workshop, looking for things to show me.
Richard does a lot of weaving, I liked this basket that he made and that a robin nested in - seems a pretty good seal of approval.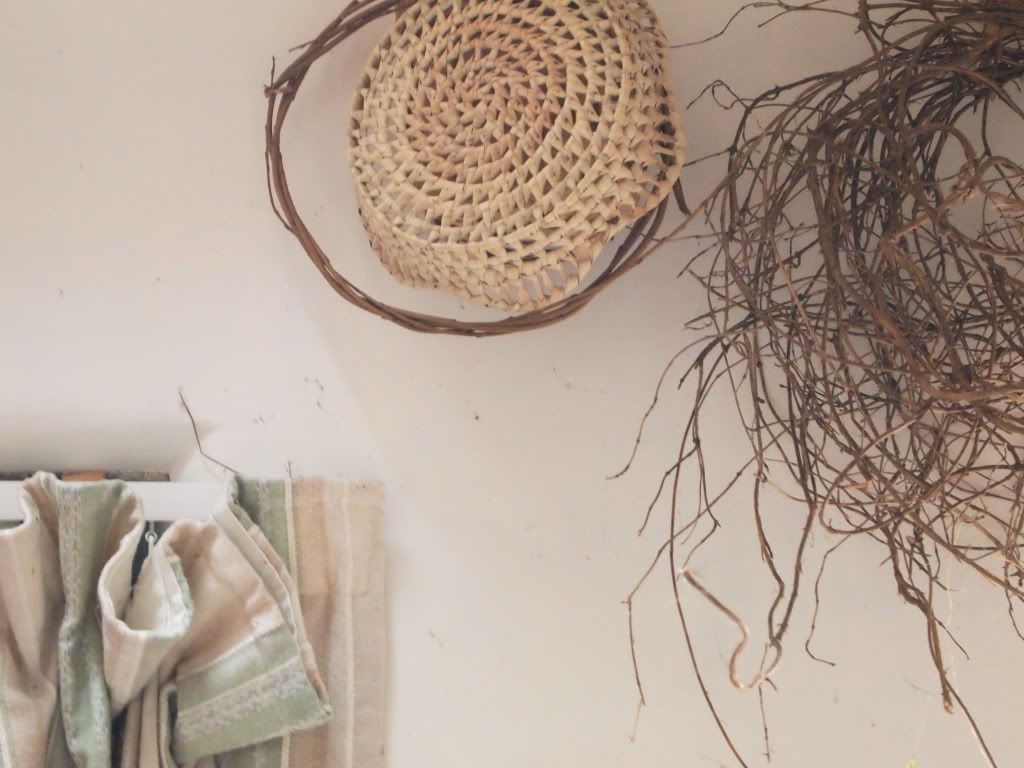 You can soak strips of bark to make them pliable for weaving with.
And so on up to Brian's workshop where he does all his weaving.
This is dried weld which he grows in the garden and uses to dye wool stonking shades of yellow that make you dribble.
dribble . . . dribble . . . groan . . . dribble.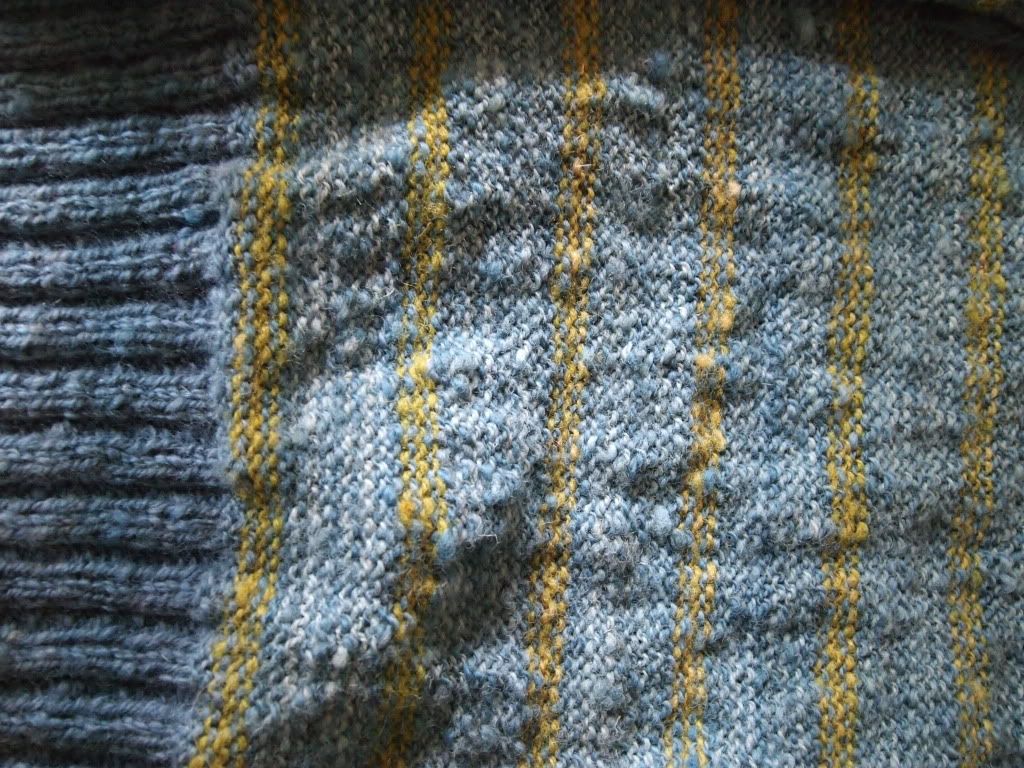 Then it gets knitted into glorious jumpers and quilts.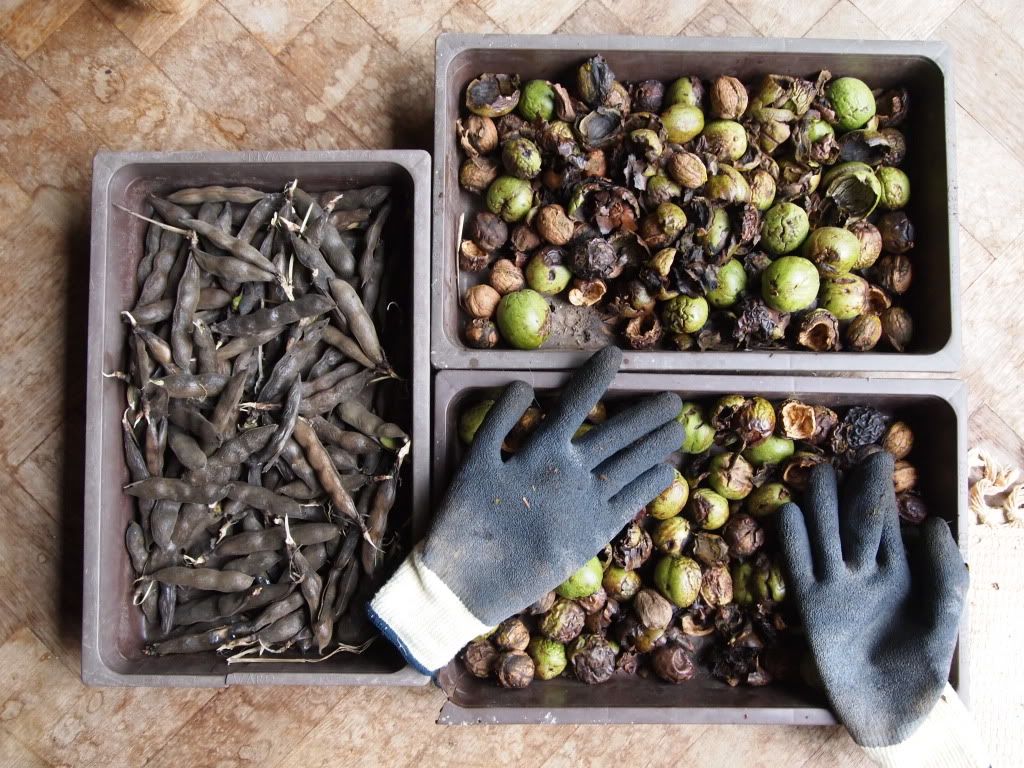 Downstairs there's boxes of walnuts, also ready to be made into dyes.
Walnuts make different shades of brown (the black bits are from another dye).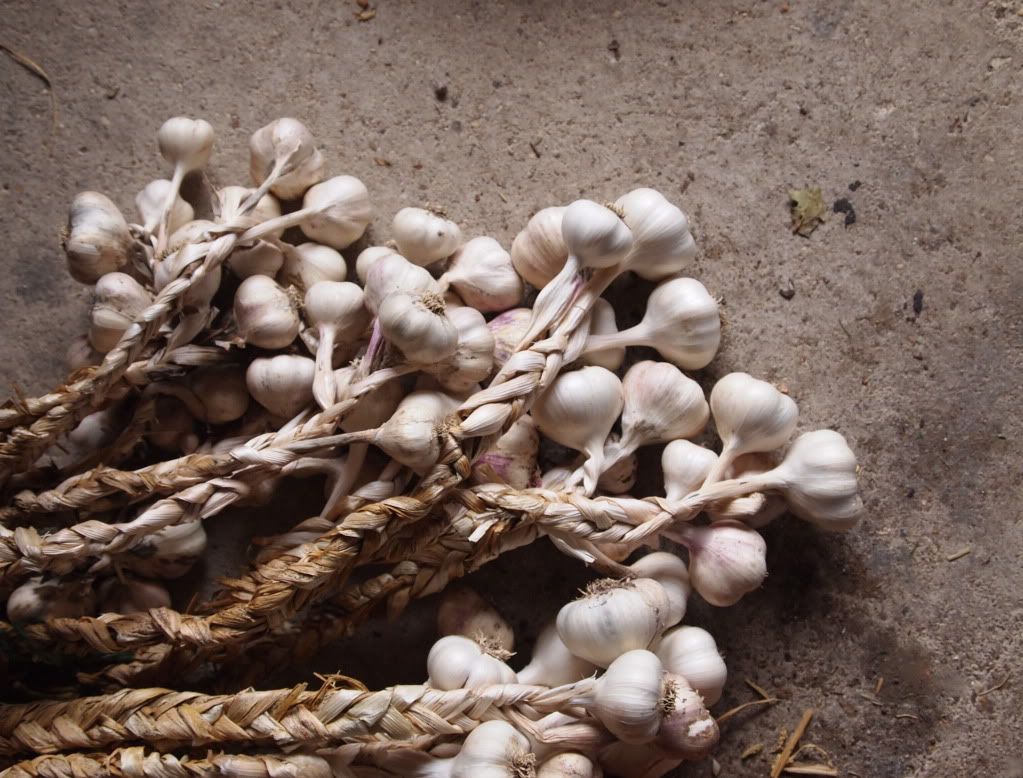 What I really love about Brian's house is that everything is beautiful and functional. Nothing is contrived or silly. I like the way he ties the garlic . . .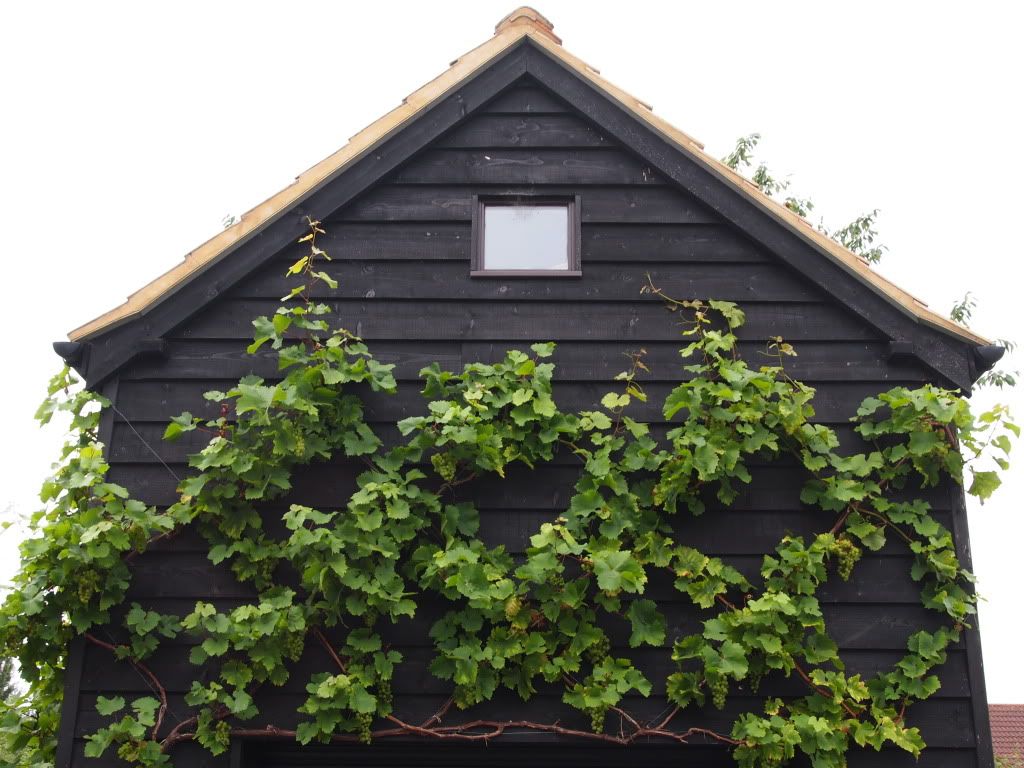 I like the way he grows his vines in a criss-cross.
And I like that he uses this tool for weaving with. Look at how beautifully it's made.
Everywhere you look there's another still-life.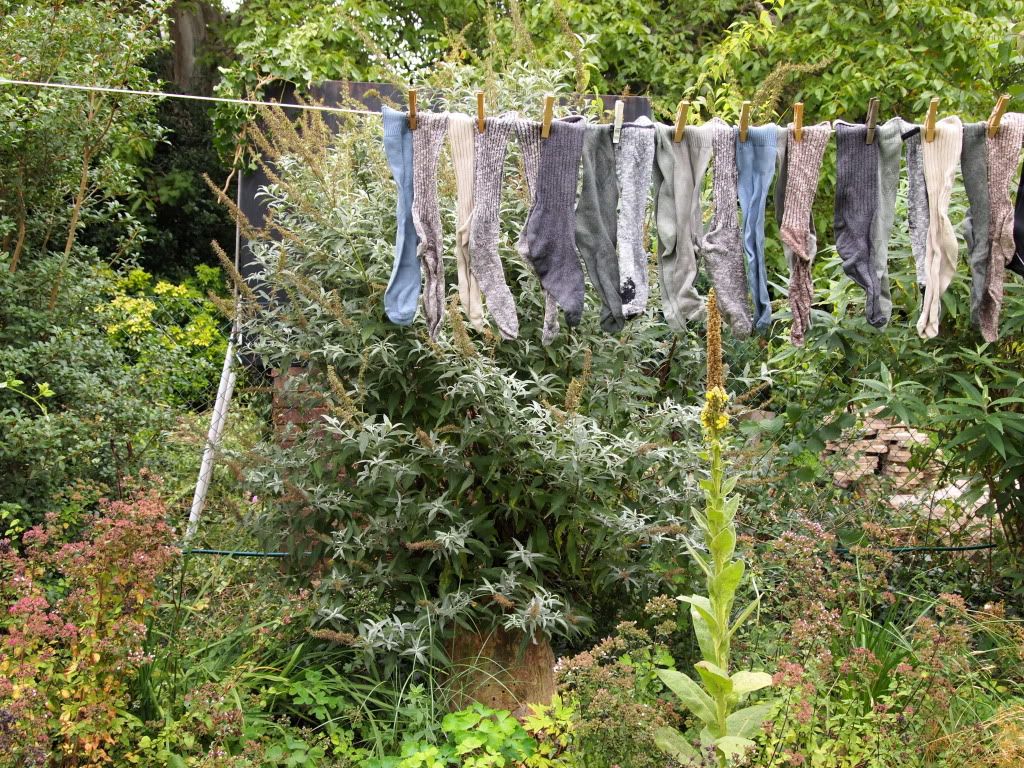 Even socks on the line look good at Brian's house.