On Friday my mother and I set about doing some letterpress printing. We had all the card cut to size . . .
I might have expressed this before but there's something about little bits of card all the same size that I love. It probably helps that the folks that cut it for me wrap it up all neat in brown paper like the best kind of present.
I was printing some new cards to have out on my stall, using my Adana.
It all started very neat, that was soon to change.
I already have my chase set up from previous cards.
First I did a round of red cards. There are many different ways to relieve the monotony of repetition: I chose the jazz-hands jig approach.
Actually it never really gets monotonous for me, something about it keeps you on your toes for every print. Then I did a round with black ink, you can see the variation and blotchiness that would have Gutenberg turning in his grave, but I really like it. As long as they're all legible.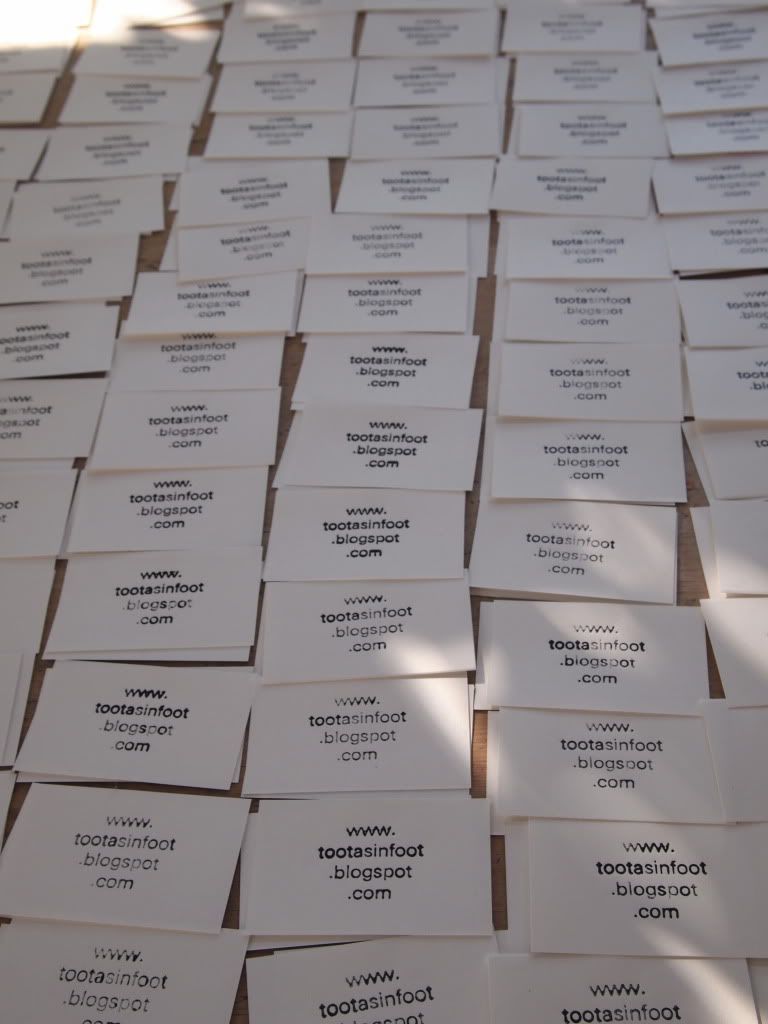 Meanwhile Mum was doing some hardcore printing on my beautiful big Arab press.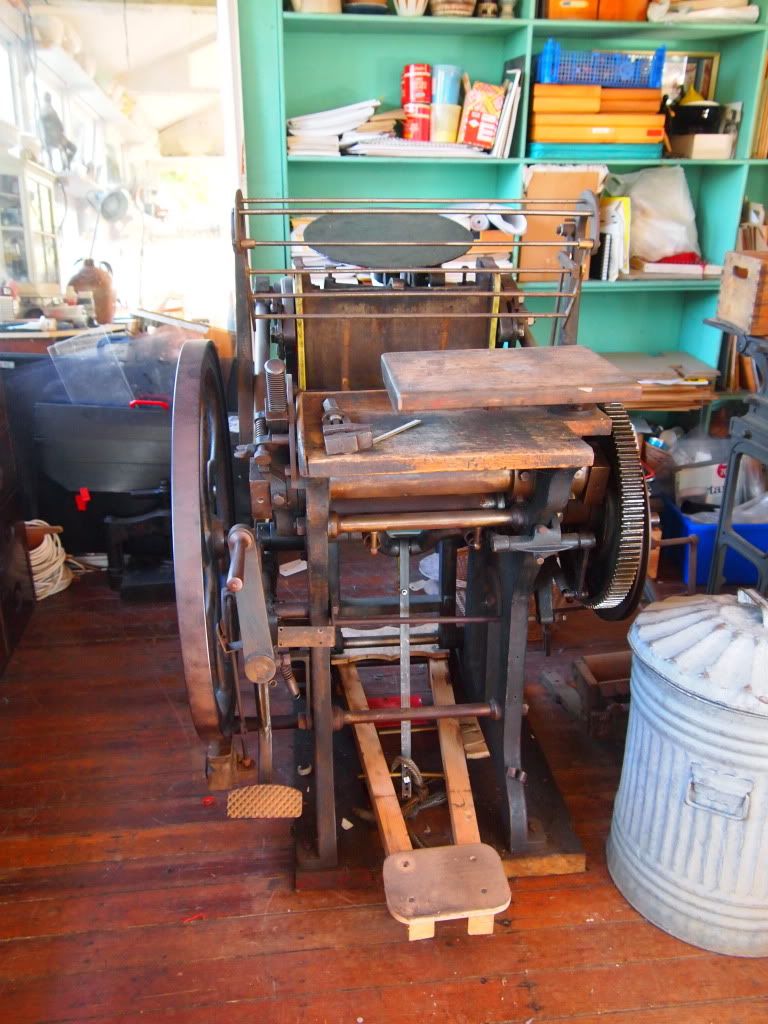 I got him for free from a man down the road - he'd sold it on Ebay twice and both times the people had sent couriers who refused to move it in case of damaging themselves. Then I got in touch and Dad and I trotted down and picked it up.
What fun.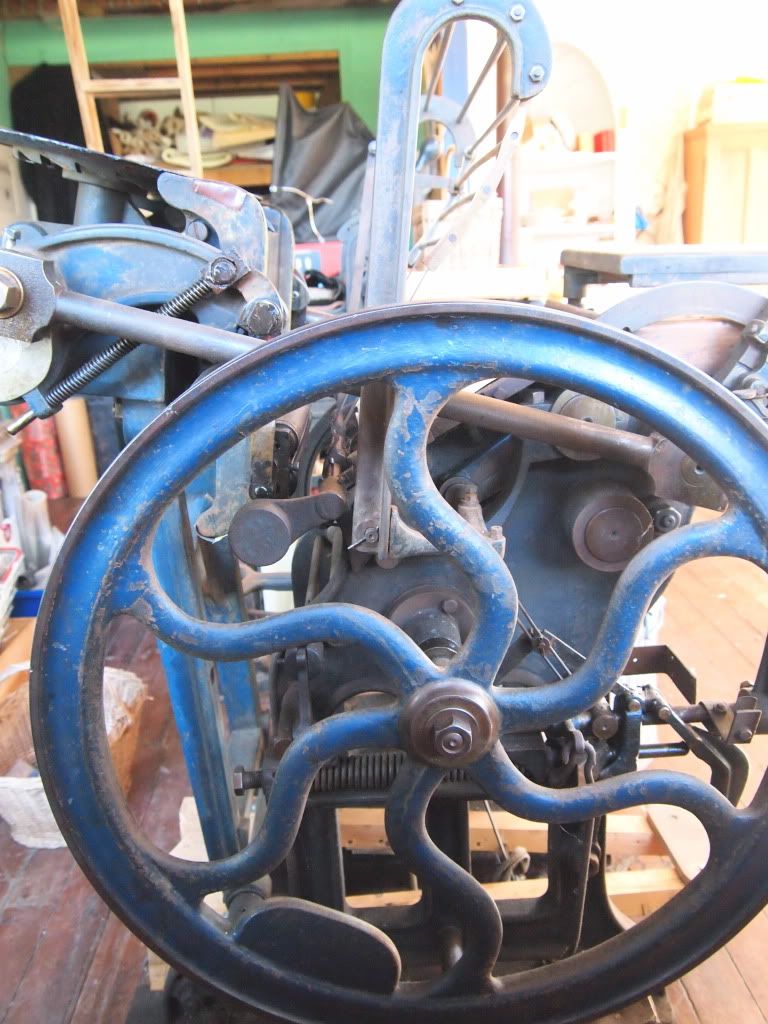 It runs so incredibly smoothly for such a brute. Look at that saucy fly wheel.
Using it and all the tools that come with it makes you feel like a bloody hero.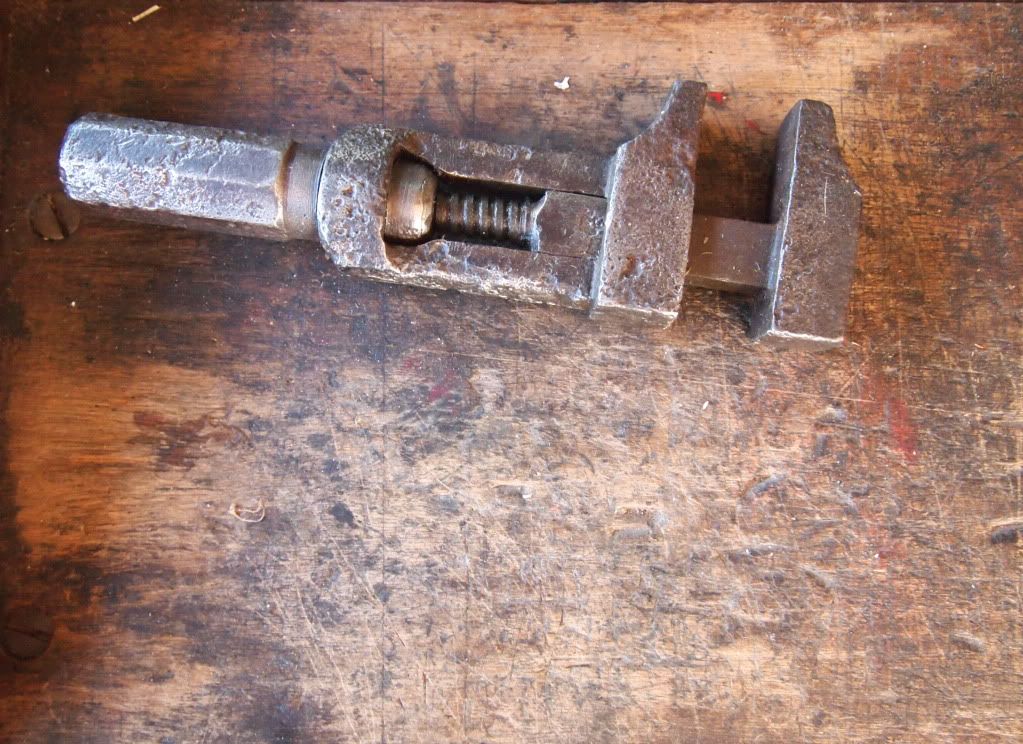 It lives at my folks house until such a time that I have a dirty great workshop of my own - so if there are any artsy hippy communities out there that want me and my press I'm ready . . . anyone? . . . no?
Oh well.
We were printing this block from a friend (Catherine), to be used as invitations to A Movable Feast, an event I will post about in the near future.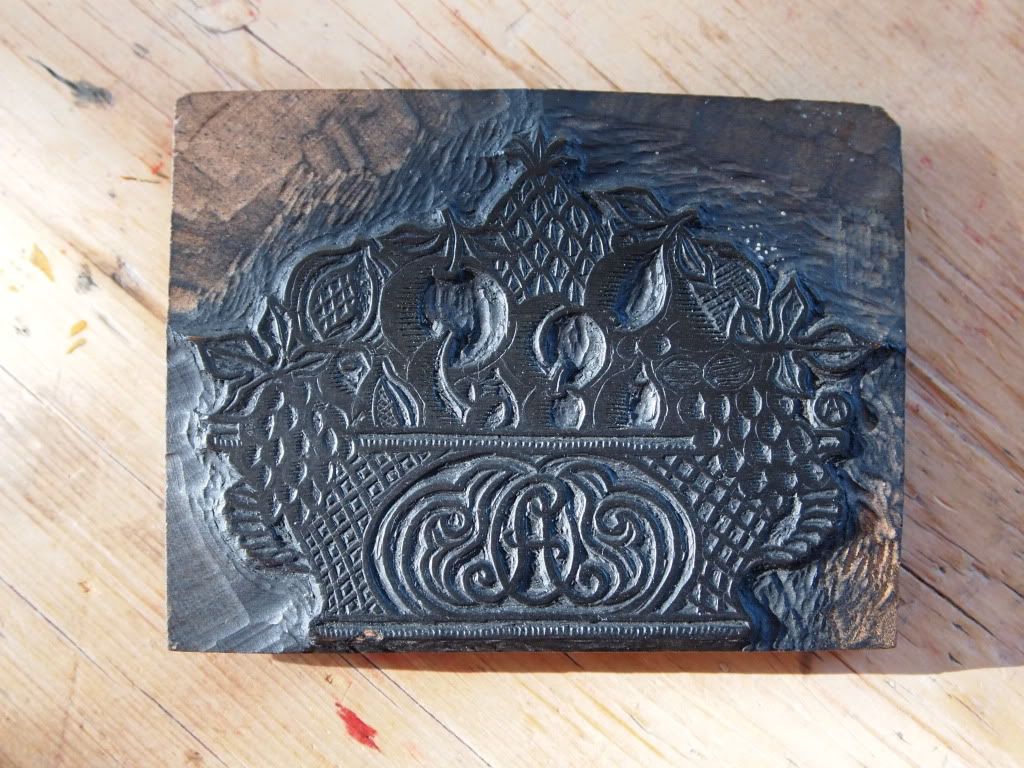 We set up the chase, then tilted it and gave it a hearty fingertip knock to make sure it wasn't loose. This is a tactic I developed after a few times setting a whole load of text then picking it up and all the pieces falling onto the floor.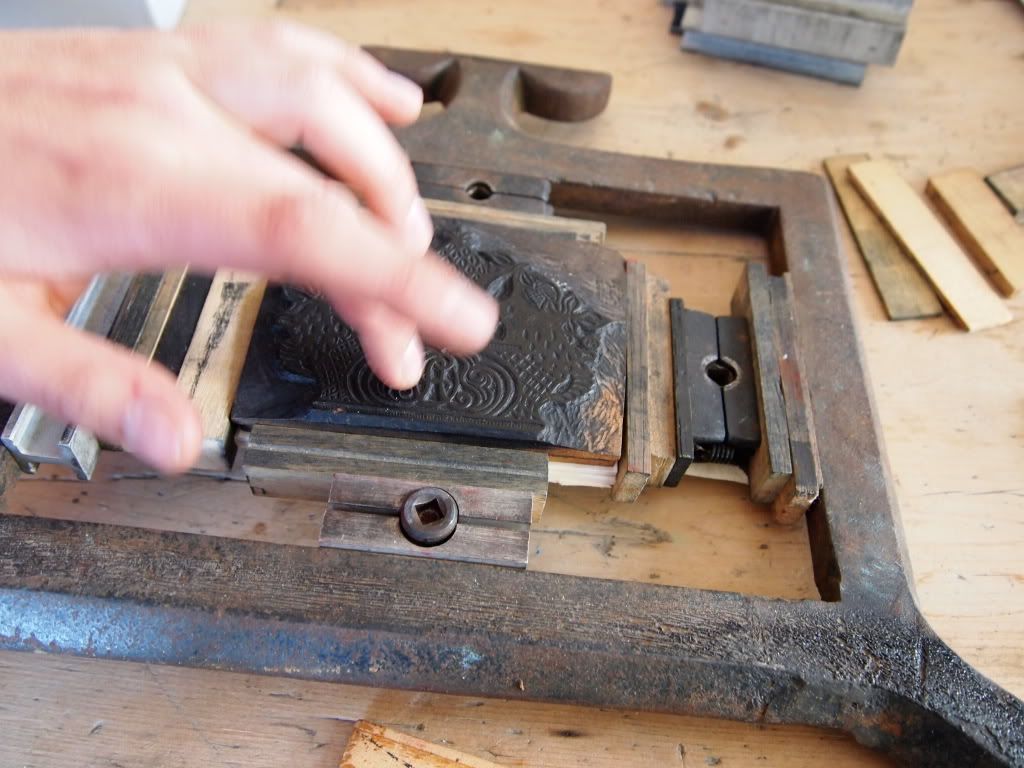 Then Mum got printing, a few variations at first until we settled on the inking and pressure we liked.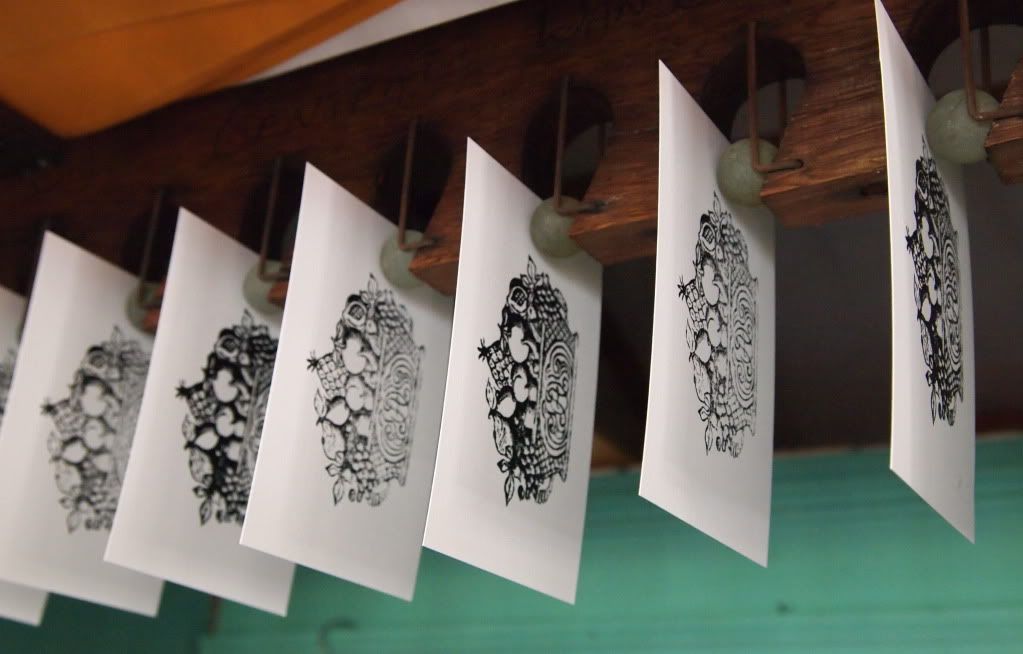 Catherine came to help hang them all up, which was ideal as Mum and I were covered in a nice even layer of ink.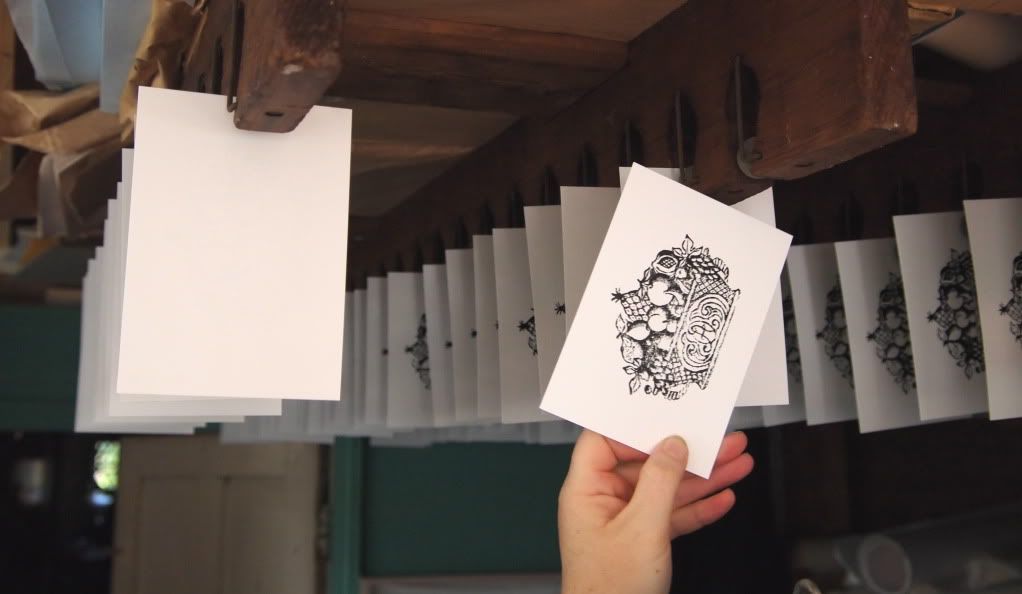 It was an especially hot day and Mum was sweating like an orphan in a workhouse so we set up a parasol, which I think looks really fun indoors.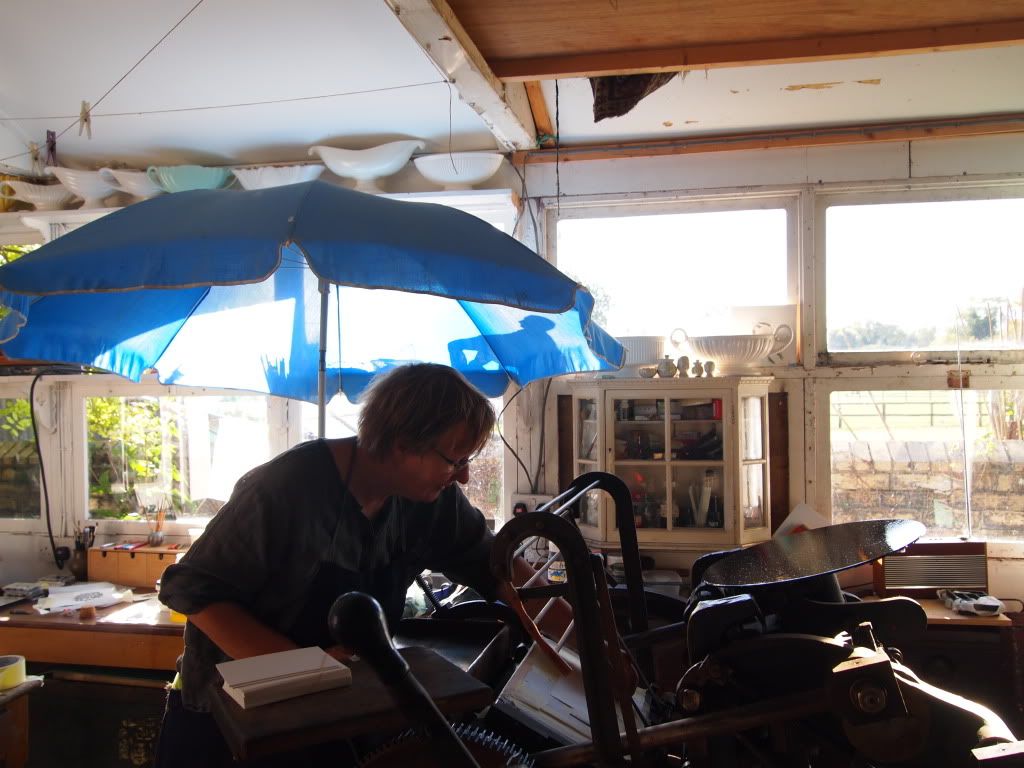 Before we knew it there were three hundred of the little beauties.