Look at this book, it's wonderful. Gladys Thompson wrote it in the fifties and there are lots of stories about her pursuit of traditional knits - chasing Guernsey clad fishermen down alleys or casually memorising the patterns whilst engaging jumper wearers in conversation. She also does a lot of sitting in small smoky rooms talking to lady knitters while their fishermen husbands sleep in nearby chairs. There's a nice story where one wife invite Gladys to 'turn 'im over' to get a peek at the back of her dozing husbands knit - Gladys politely declines.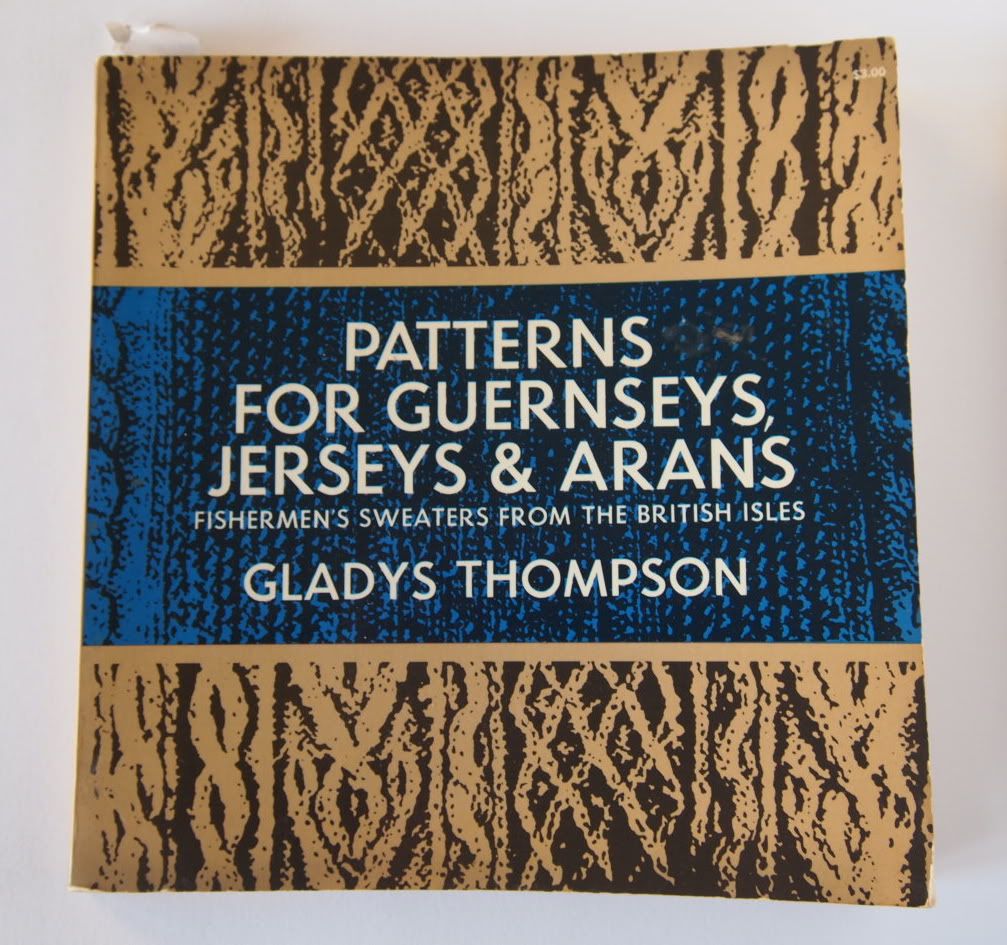 All the patterns on these jumpers represent something, mostly nautical. The ropes are obvious, then there are diamonds to show nets, there are waves and ladders and herring bones and flags.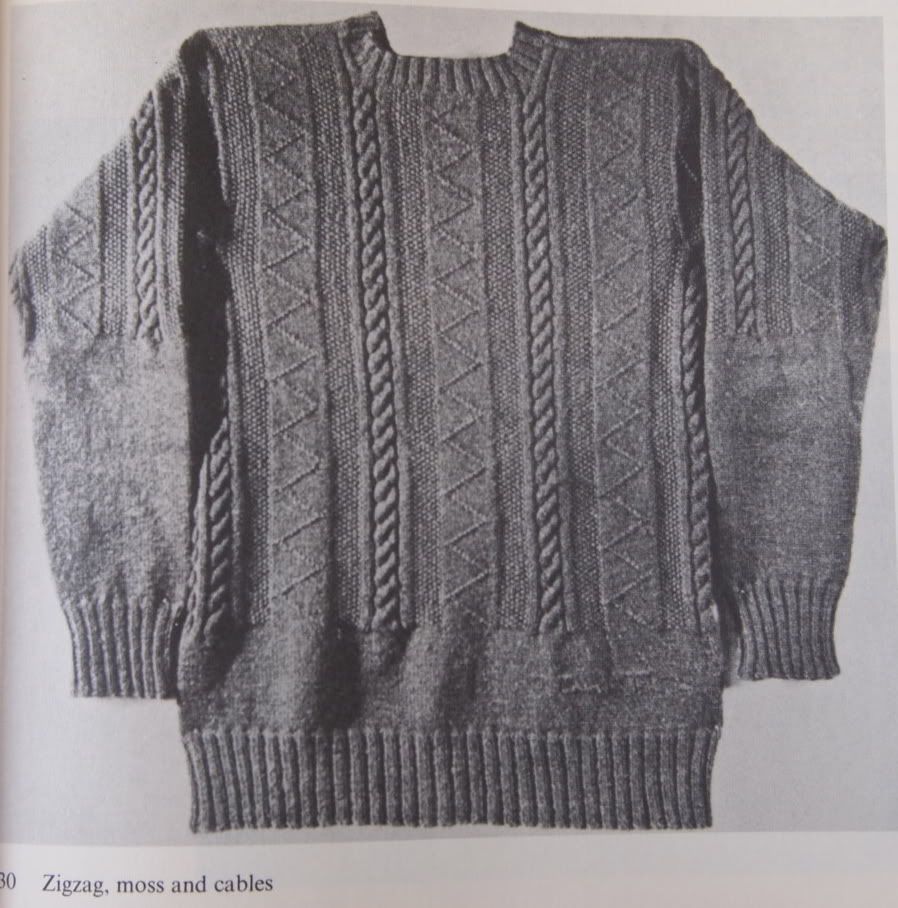 Moss stitch represents sand. Of the non-nautical patterns my favourite is the zig-zags which are 'marriage lines' because of the ups and downs.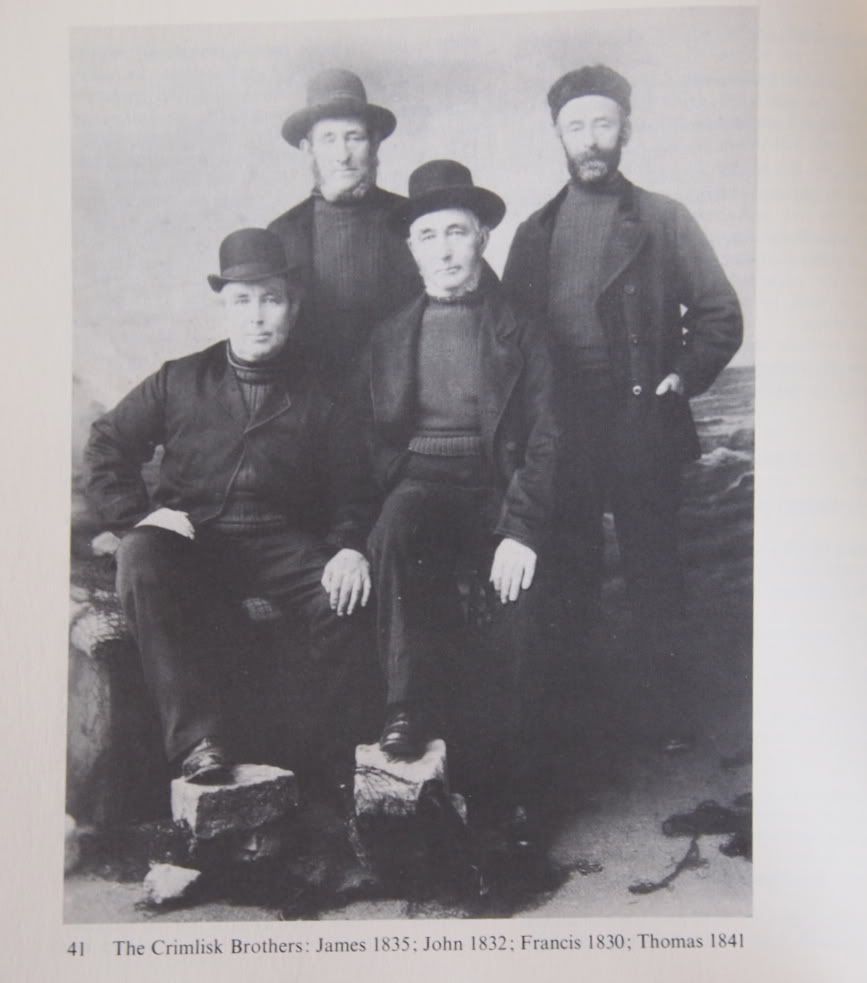 And pastoral patterns appear too like the 'rig and fur' (ridge and furrow) which mimics fields ready for potato setting. And there are often honeycomb patterns in tribute to the hardworking bee.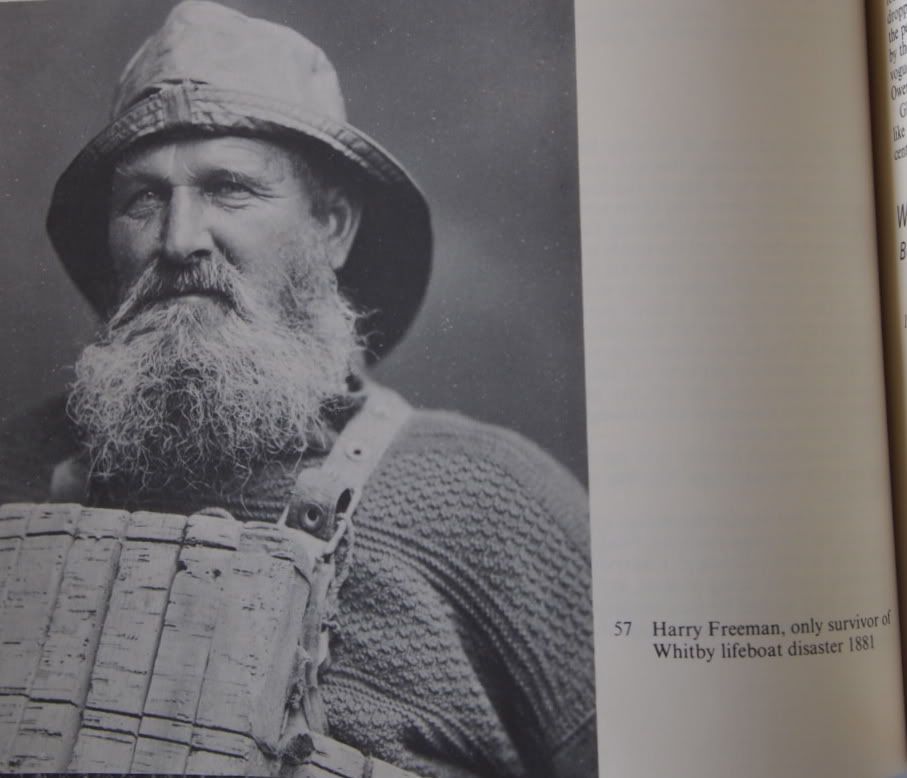 In the Hebrides the Yoke (the neck) represents the house, with a diamond in the middle representing a window and sometimes a heart in the diamond to represent the wife.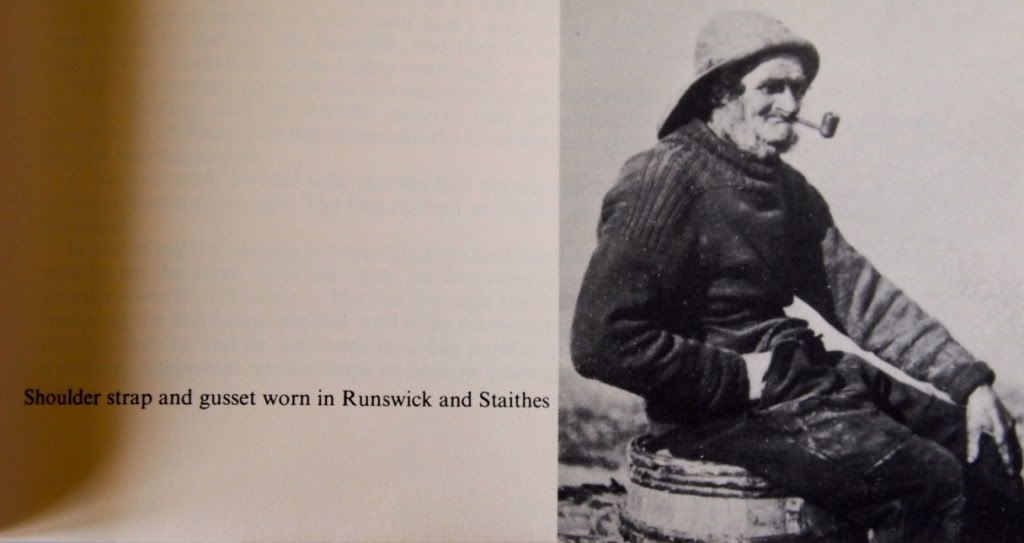 I think I prefer a Guernsey to a Jersey or and Aran, not for me to wear but on other folk, there's something very pleasing about the firmness of the wool and the high neck. They're also designed so there's no front or back, you can wear them either way, what a good and useful feature.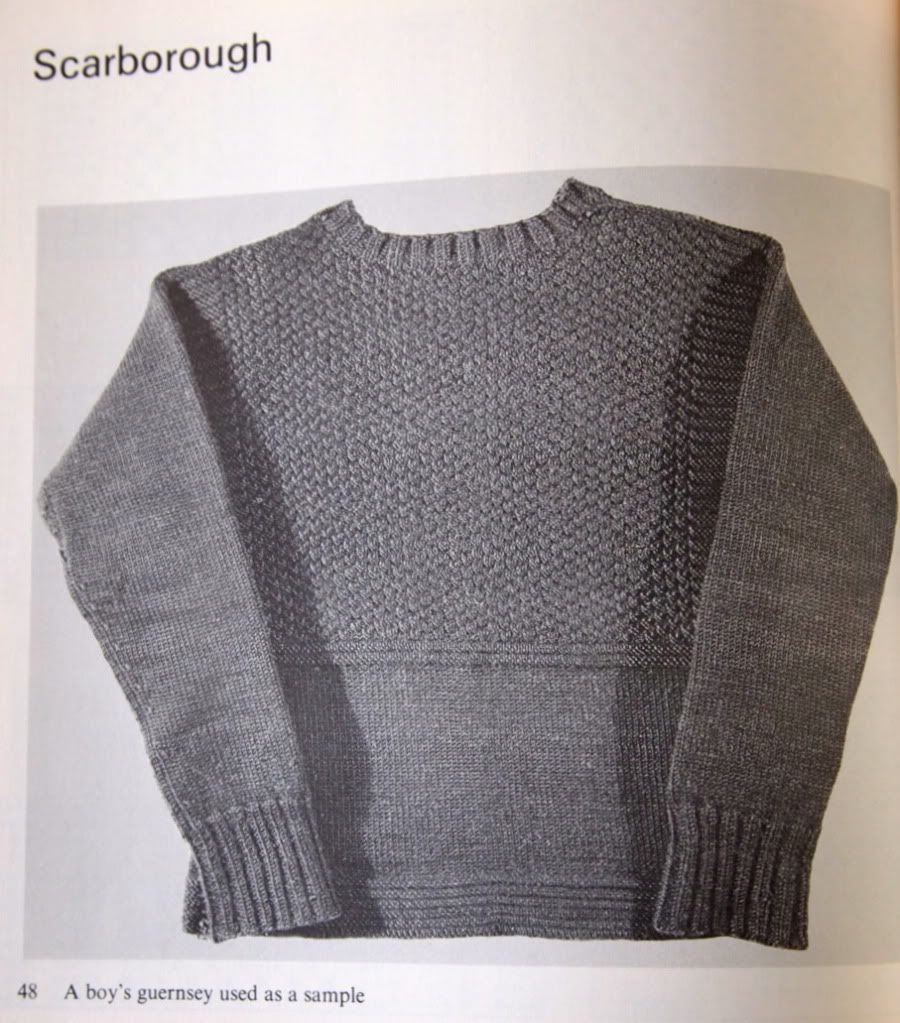 Mrs Bishop of Sheringham "always insisted on a tight fit, and when Guernseys knitted for the children were pulled over their heads they sometimes made the lobes of their ears bleed": real
four Yorkshiremen
stuff.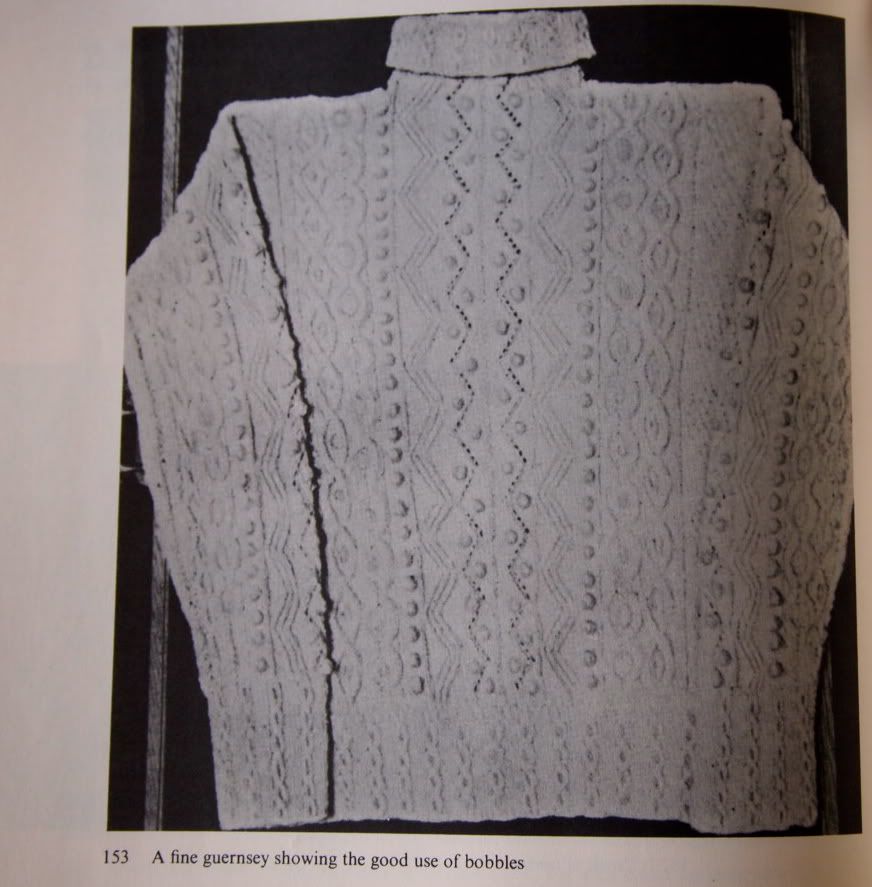 I've also learnt from this book that no self-respecting fisherman would say 'Guernsey' - it's called a 'Gansey'. So let's use 'Gansey' from here on in: it's a nice opportunity to look down on anyone who uses any other word for they are obviously disgustingly inauthentic. Now we can all saunter around the East End feeling smug in Ganseys.