So Pilea growth continues and I've had to construct a high-rise nursery unit in my bedroom.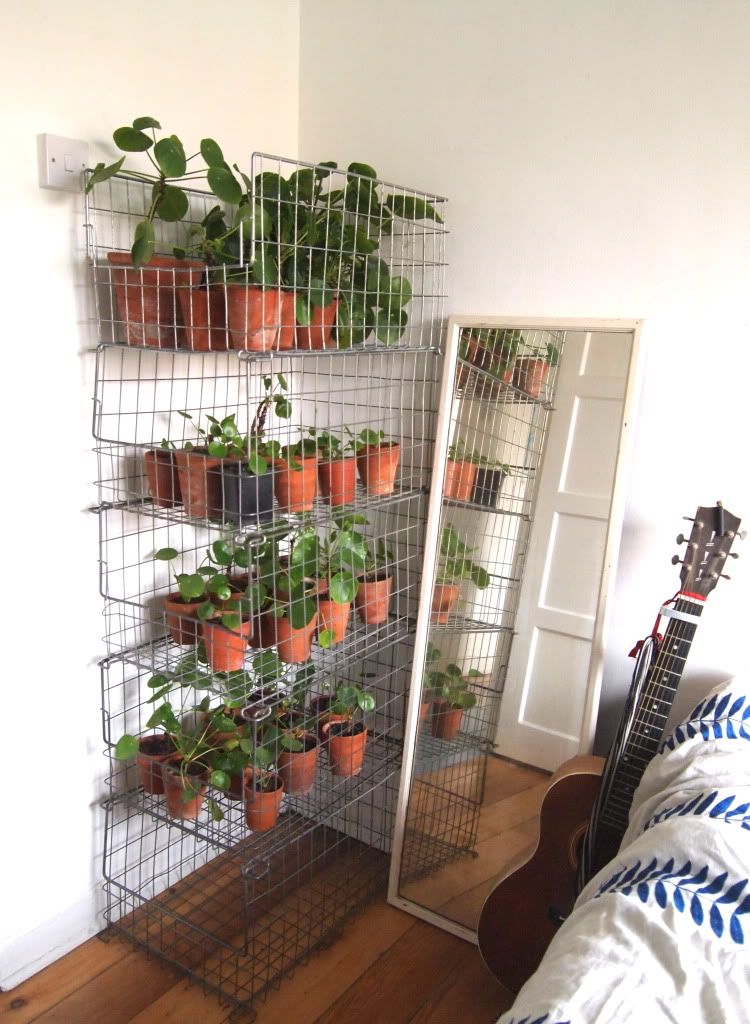 It's quite an organised affair - parent plants occupy the penthouse suite at the top. Below them is the nursery, where the toddlers hang out. I also put those plants that have suffered trauma in with the toddlers . . . hmm.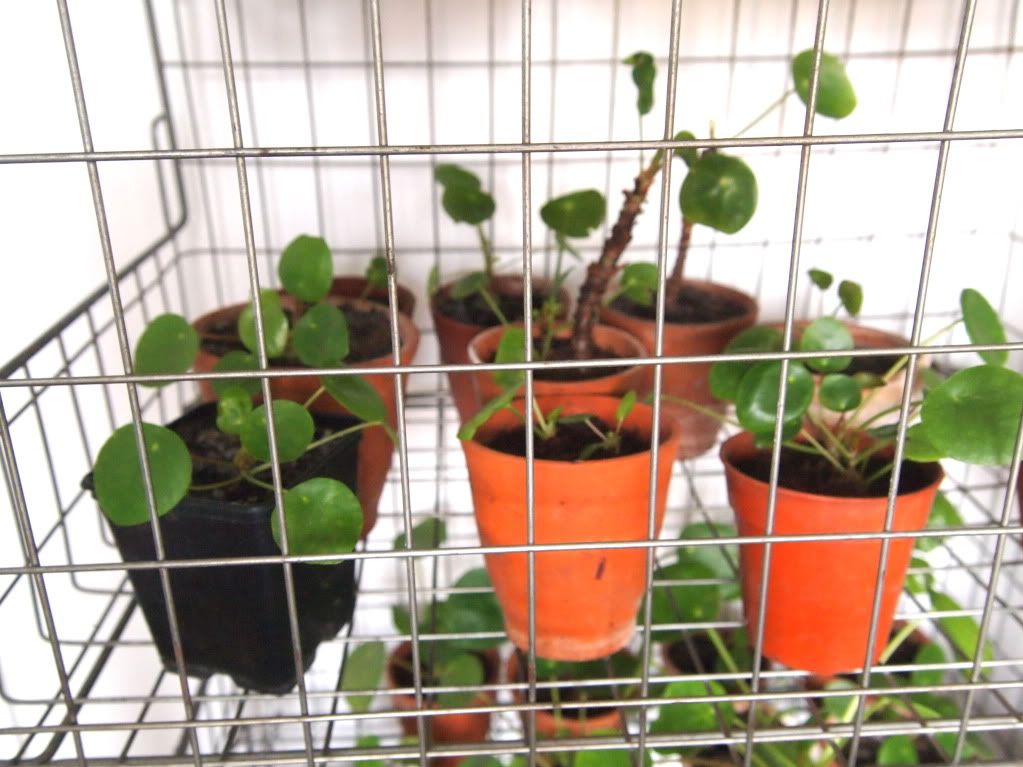 The other day I put an up-ended glass over a small Pilea to help it grow, unfortunately a caterpillar got in there and ate
all the leaves
- that poor specimen was hot-footed to the trauma ward and is actually doing ok now. Heartwarming.
And the bottom two floors are for the drones.
The end.